I am so excited to introduce y'all to Sarah from City Girl Gone Country. This little lady is a sweetheart and I feel blessed that our paths have crossed through the Texas Bloggers Facebook Group. Can't tell you how excited I am to meet her IRL next month at our meet up. If you are in the DFW metroplex and would like to join us please join our group (link above) and check out the Event page....or better yet just comment or send me an email and I will be happy to fill you in.
Now, without further delay, here's Sarah!
Happy Anniversary to ME!

Hey y'all! I'm Sarah from
City Girl Gone Country
and I am so honored to be guest posting today on Jules' blog! It's been a joy getting to know Jules through the Texas Blogging community and co-hosting our "Sunday Snaps" link up together! I moved to Texas from California a year ago this week, and I thought it was only fitting that I create a blog post to commemorate my first anniversary here in the 'ole hot state (since as I've mentioned in SEVERALprevious posts, I always like to celebrate the 'little' things)!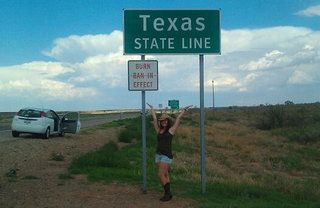 On August 6th, 2011, I packed my bags and headed over to this glorious state. I had NO idea what I was in for, but managed to keep an excited smile planted on my face as I transferred my poor body from a cool 70 degrees to 100+ degrees in a matter of two days. Since living here in Texas, I have learned and picked up so many things/habits I didn't know in California. One of which is the oh-so-famous "y'all"! I am SO guilty of this one! It's just so convenient. Why the conjoined word phrase hasn't mozied its way on down to CA is beyond me! I REALLY learned what football is all about here—especially college football! I could not believe how much fun it was getting to attend my university's first game of the year… even if we didn't win (anyone who knows about UNT knows we don't have the best track record when it comes to winning football games).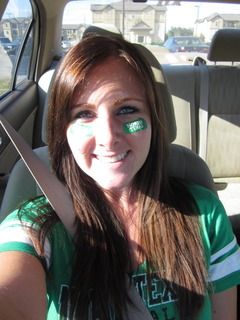 I've learned about love and I've learned about heartache. I've learned the true meaning of friendship and how crazy but oh-so-fun it can be to live with 3 random girls. I'm still constantly learning things here in Texas (like how much mosquitoes love my sweet blood), but I'm so proud and so happy to call it my home for the time being. So cheers to my first anniversary here in Texas, and cheers to the blogging community for enduring my mini-celebration! ;-)
I sure hope y'all will come visit me over at
my blog
. I offer DIYposts like my
T-shirtto Tank Tutorial
, recipes, and random tidbits in between. I sure would love to get to know each and every one of you!
Facebook
--
Twitter
--
Pinterest
Sarah, thank you so much for stopping by today and sharing your thoughts on TX with my readers. Wherever life takes you after your time here, you will always be a little bit Texan to us!
Don't forget to stop by and show her a little blog love @ City Girl Gone Country. Have a great weekend!