Often times when one thing comes to end (sadly, in this case SUNDAY SNAPS), something really wonderful takes its place. A Beautiful Day is going to be rockin' some new faces and I could not be more excited. I have been reading blogs for more than two years and I am definitely drawn to certain types of blogs. I love DIY blogs! I am not going to fib and say that is because I love to DIY, but I do have aspirations. I don't want to be a "wanna be" forever. I am a sucker for a good scrapping blog. I am passionate about scrapbooking - this is something that I can actually do, but speedy I am not. I think a more accurate description would be "binge scrapper". I am determined to change that. And finally, blogs with great photography suck me in every time. I am addicted to pictures, but I am rarely the one behind the lens. I long for a good DSLR and the ability to make it work - free of an Auto setting.
Now, for the good stuff. Each of the ladies below inspires me each and every time I visit their blogs and now they have agreed to share a bit of themselves with my readers each and every month. How lucky are we????
Megan is one of my dearest friends. We met through work almost ten years ago. She is truly talented and if I had just one tenth of her sense of style and design I would be a happy camper. I am secretly (ok, maybe not so secretly) hoping that she will give my readers a little glimpse inside her home that she and her husband completely redid...it is truly beautiful! Megan will be posting on the first Monday of every month - First Mondays With Megan.
I am not sure how I found Katie's blog, but I am so glad that I did. Katie is the kind of scrapper that I aspire to be - she ALWAYS has something going. Whereas I always have a million things going, but normally only in my mind and not spread all over my craft table (also known as my dining table). She scraps the big stuff as well as the everyday - through Project Life. Katie and I have never met in real life, but maybe next year when she and her fiance make the move to Baton Rouge, we can change that. She will be posting on the third Thursday of each month - Third Thursday Scrapbook Stories.
Kaeley was a regular on the short lived SUNDAY SNAPS link up. Although she claims to be an amateur photographer, girlfriend has mad skills behind a camera. I was in awe week after week as she linked up with post after post of fabulous photos. I believe that you have to have an eye to capture truly great photographs, as well as a passion for it. I think that you will soon agree that Kaeley has both and I truly believe that she is only going to get better. She will be posting on the last Friday of the month - In Focus Friday w/ My Mind's Lens.
I am going to let each of these amazing ladies tell you a little about themselves. I hope that you will take the time to get to know them and their blogs. Please make sure to check back next month for their posts.
******************************
Hi, I'm Megan! I'm a color-obsessed, DIY-loving, graphic designer. I spend my "free time" transforming our little home into an inspiring space, craft all kinds of projects, and also blog about healthy eating, eco-conscious living, random life tidbits, and all the many things I am passionate about. I care more about loving on animals rather than eating them, especially doting on our two pooches, Pancho and Bella. Married life keeps me pretty busy and I wouldn't have it any other way. Catch me over at
The House of Martinez
!
******************************
Hi! I'm Katie, from
Katie Stories
. I'm a high school science teacher who loves to scrapbook everything from life's big events to the every day - and all of the other memories in between!
Recently, I began using the Project Life system. It has been amazing way to capture all of those little moments I sometimes forget about (but so want to remember!)

Last year, my fiance and I embarked a wonderful adventure that has taken us from the east coast to the mid west. And in a few short months, we will be moving down south! Of course, I'm scrapbooking the entire thing!

Come join me as I explore scrapping, Project Life and just exactly how to get a decent slice of pizza outside of New York!
******************************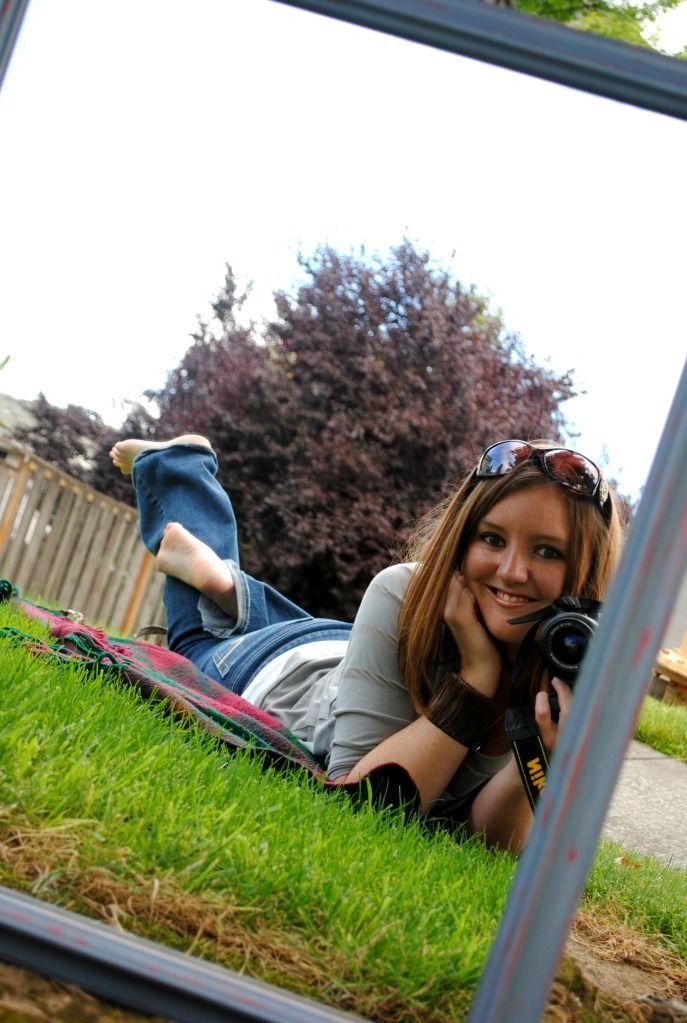 The exciting life of Mrs. Mull (Kaeley) began . . . well okay, exciting may be exaggerating a bit. For the past 3 1/2 years I have prepared taxes for a living, which most people would probably say is the polar opposite of exciting. This is why I strive to make the most out of other aspects of life. I married my best friend last spring and try to have as much fun with him as possible. I love to travel - near or far - especially to places I've never been before (my trips include 3 months in China and a honeymoon in Jamaica!). Anytime I can experience somewhere new is an adventure to me, especially when I get to bring my husband along.
My most recent love, though, is my camera. Even as a little girl who didn't have her own camera, I would come home from a week at summer camp with multiple disposable ones. I received a Nikon D3000 for Christmas a couple of years ago, but it hasn't been until this year that I have really made an effort to learn more about this hobby I enjoy so much. It's been a blast to push myself to try new techniques and photographing subjects I wouldn't normally think of. I am fairly new to the blogging world, but so excited to share some of that adventure! You can find me over at
My Mind's Lens.
******************************
I hope that you are all as excited to get to know these talented ladies, as I am to have them here once a month. I am truly humbled that they have agreed to be a part of my little slice of the blog world as valued contributors.