I have returned from the Sunshine State and promise that I will post about it soon. I did not get through my photography classes as I had hoped, but I think I did manage to get a few good pictures. We were never at the beach at the right time to capture a great sunset, but at least we managed to get to two different beaches while we there. Stay tuned....there will be more!!!!!
I am also linking up with the ever awesome ladies from Tuesday Tunes:
Holli
,
Lauren
and
Leslyn
.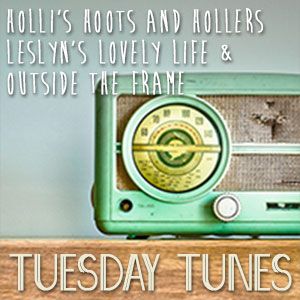 I am not going into a bunch of detail here, other than to say that I have a terrible struggle with stepping back and putting things in God's hands. It is not that I think that I know better, but more that I can't sit back and do nothing and wait to see my path (yes, I do realize that means that I struggle with Faith) - I feel the need to be proactive. God continues to put up with my nonsense, but gently shows me the error of my ways....OUCH! Enough said.....I have loved this song since the first moment I heard it and today, I really need to soak it in! Happy Tuesday!