Just a quick post today.....I have a million things on my "to-do list" at work since today is my Thursday, not to mention a growing list at home as well, trying to get ready for my scrap retreat this weekend. It seems like I signed up forever ago and I can't believe that it is FINALLY almost here!
It's Tuesday, and I am linking up with these lovelies:
Holli
,
Leslyn
, and
Lauren
for.....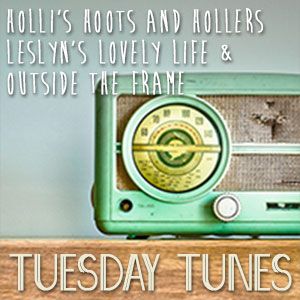 I have a confession to make. My Spotify has been on a continuous loop of Luke Bryan for well over a week and I am not thinking that there is any end in sight. And although I love so many of his songs, I figured that this one would be the most appropriate, since all I seem to be doing is "playing it again". Oh yea, he isn't too rough on the eyes, either. Have a great day, everyone!