Happy Tuesday! I think the four days at my scrap retreat caused crafty overload and I have yet to get back to it, but I am determined to have the Disney album done before the end of the year, along with my Cabo scrapbook from 2009 - that one is about 90% complete. Usually once I set a concrete deadline for myself, things get done...so I am feeling confident. I did want to share a few sneak peeks though. If you follow me on
Instagram
, I apologize for the repetition. Even though there have been a lot of changes in my life...not to mention my weight, since this trip - I am so happy to be getting it documented for Zachary. He deserves it and down the road it will be a great keepsake for him.
I am going to get better pictures of the entire album once it is done, these were just pictures that I snapped at the retreat, amidst a very messy work station.
For those of you wondering, I did do a fair amount of Project Life style layouts,. Honestly, not near as many as I had thought I would do. I had a lot of fun doing the traditional layouts and just kind of ran with it. I hope to have the complete album posted before we see 2014....bare with me!
Way after the fact, I am linking up....
Finally, in honor of Tuesday I am linking up for Tuesday Tunes: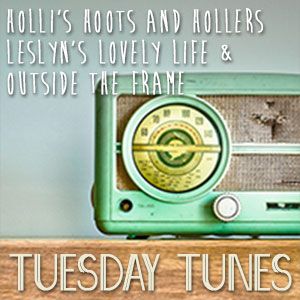 My country kick doesn't seem to be fading....and I am loving this new song by Keith and Miranda. In my opinion, you can rarely go wrong with Keith Urban and the two of them together, well just pretty close to perfect! Enjoy and have a great day!
.