I know you guys are eagerly awaiting the culmination of my FL trip in pictures (or not)....and I promise they are coming. Got a little off track, so I am going to side track for another day and hook up with
Holli
,
Leslyn
and
Lauren
for Tuesday Tunes.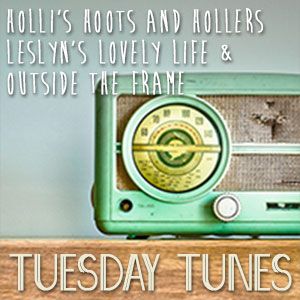 I have been struggling lately, and this one, well it is pretty self explanatory...especially when you really listen to the words!
And this cutie patootie was in Dallas recently...I passed on getting concert tickets even though I had seen him the last three times he had been in town - if you haven't had the pleasure, he puts on an amazing show! Why you ask, did I pass? Well, the concert was outside in Texas, in Aug or Sept - enough said. This one is one of my most favorites in a long time....so simple, but SO MUCH FUN!!!!!
That is it for today. Happy Tuesday and welcome to October! Thanks for stopping by!