A few months ago as I was browsing blogs, like I regularly do. I found a post by Christina of
See Christina Scrapbook
. She had been chosen to be a guest designer on Suzanne's blog
Suzastampin's Creation Station
. I of course hopped over to check out Christina's layouts. I thought this was such a fun idea and signed up to participate as well. I was thrilled when I was picked to be the Guest Artist for January. Suzanne is a consultant for the scrapbook company
Close To My Heart
. At the end of December she ordered me their Avonlea on the go kit. I had until the 15th of January to create the layout that was featured in the kit as well as other projects with the leftover supplies from the kit ( I may or may not have been a few days late).
I will admit...I am not used to following a "pattern" per se so it was a bit of a challenge for me. In addition to the required two page layout, I completed two additional two page layouts for the Chicago scrapbook that I am currently working on. The kit contained quite a bit of green so it coordinated perfectly with the St, Patrick's Day pages I was working on.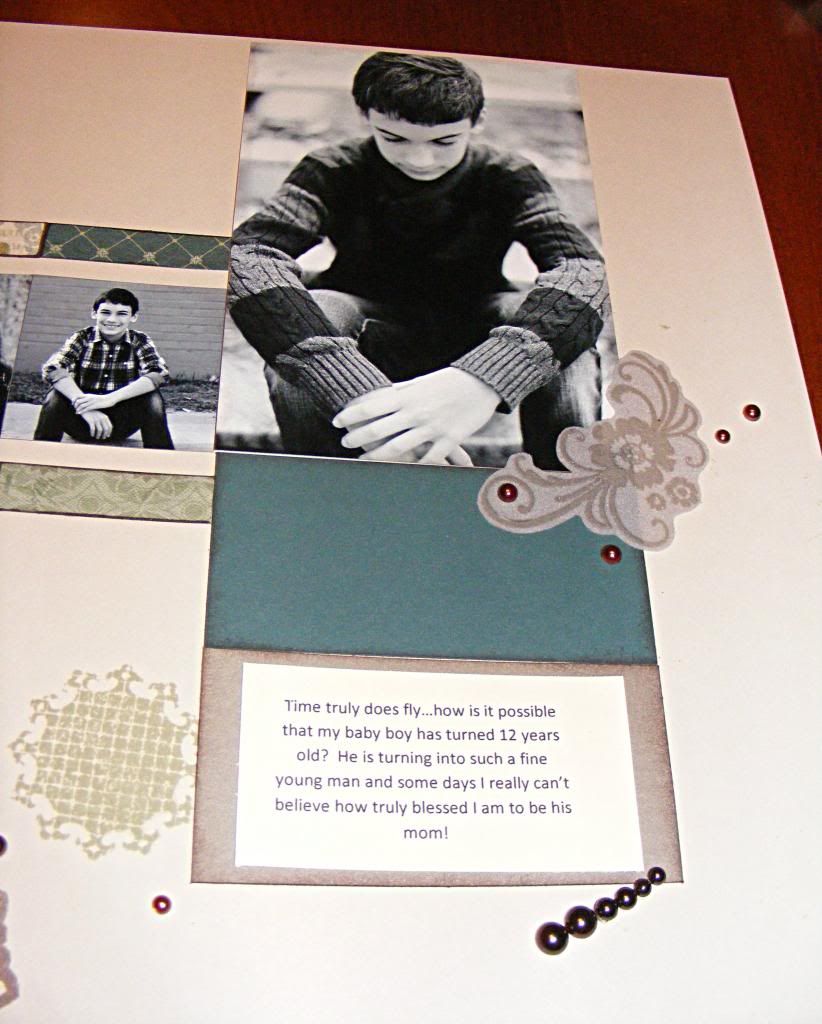 The next layout is from our trip to the T-Shirt Deli in Chicago. Not only did I scrap photos, but also all kinds of little extras that came from the gift wrapping - so cute!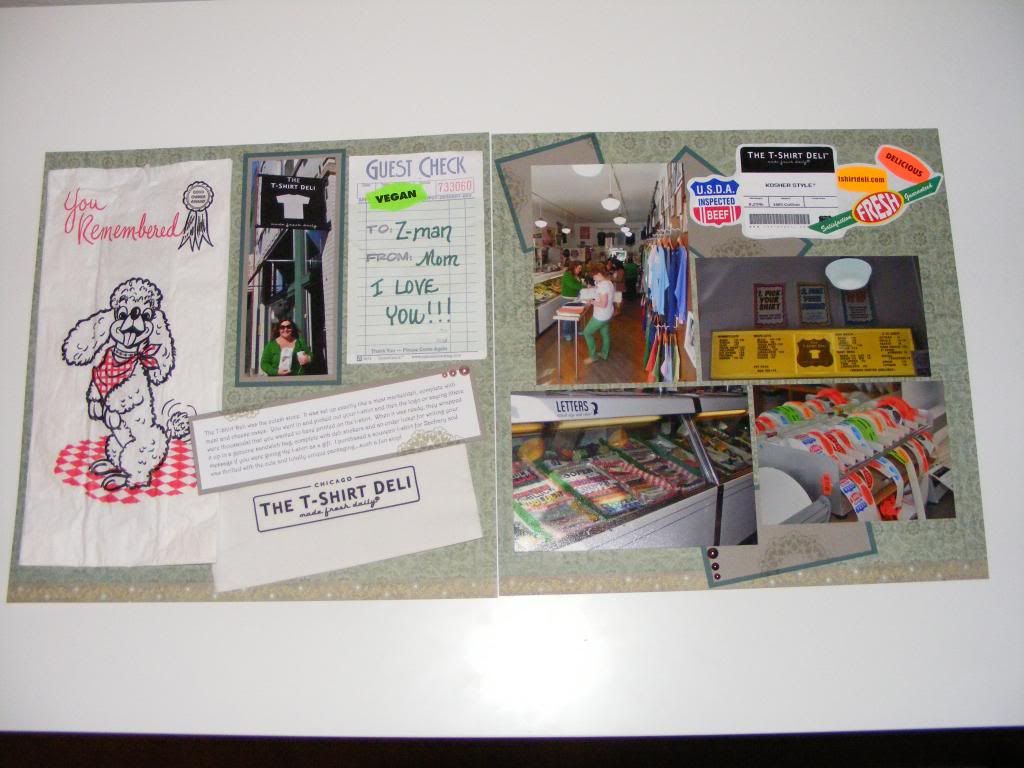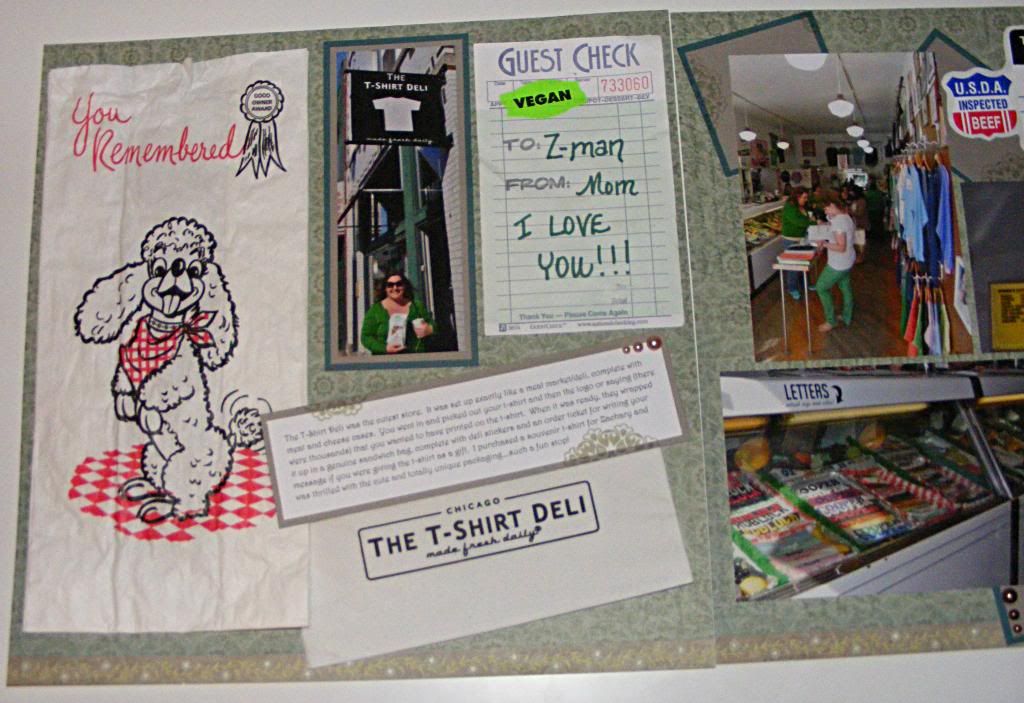 The last one is from St. Patrick's Day and the GREEN Chicago River. We missed the actual changing because I was in Walgreens buying band aids for my atrocious blisters - yep, I scrapped that detour as well! It is all part of the story....RIGHT????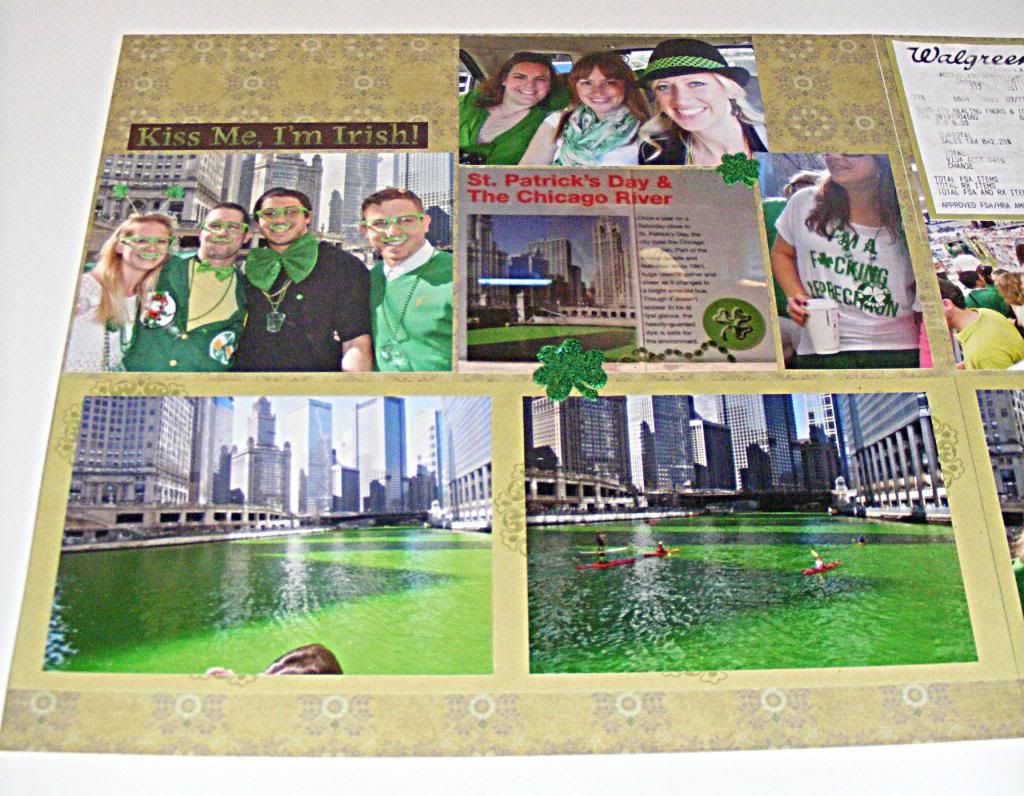 A huge thank you to Suzanne for showcasing my work!