The ladies from Tuesday Tunes have decided this is the last month for this fun link up, so I am going to do my best to participate all month....despite the fact that I appear to be on one of my many breaks. If it matters at all, I am desperately trying to finish up some scrapbooks before 2013 comes to a close, so hopefully I can share those soon! Let
Holli
,
Lauren
and
Leslyn
(and me, too) know what you are listening to....I love knowing what is on "Repeat" in everyone's brain!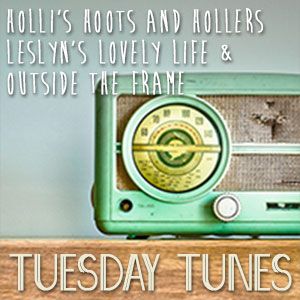 Maybe it was around 2009...not really sure, but I fell in love with this song by David Nail. Red Light - It just grabbed me - can't explain why. It was my ringtone for a long time.


Fast forward to a couple of weeks ago and he did it again. Another one that there is no rhyme or reason to why I love it, but I do. Catchy and fun and right now, I just can't get enough. Oh yea, like so many of those country boys he is a stinkin' cutie. Enjoy and Happy Tuesday!